Shopping Cart
Your Cart is Empty
Thank you for your business!
You should be receiving an order confirmation from Paypal shortly.
Exit Shopping Cart
Welcome to KASABROOK Maine coons
Gold Double Grand Champion Flurmonz Garvantua
2016 NZ Cat Fancy's Top Longhair Entire Cat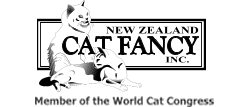 I am a Registered breeder of the NZ Cat Fancy Inc
and
a member of Patches & Pointed Cat Club
All my Maine Coon breeding cats have been DNA tested for the following:
Pyruvate Kinase (PK) Deficiency
Polycystic Kidney Disease (PKD)
Hypertrophic Cardiomyopathy (HCM) - A31P gene
Spinal Muscular Atrophy (SMA)
All DNA results were clear with no variants detected.
I'm a paragraph. Click once to begin entering your own content. You can change my font, size, line height, color and more by highlighting part of me and selecting the options from the toolbar.
Site Updated: 8 July 2022
/